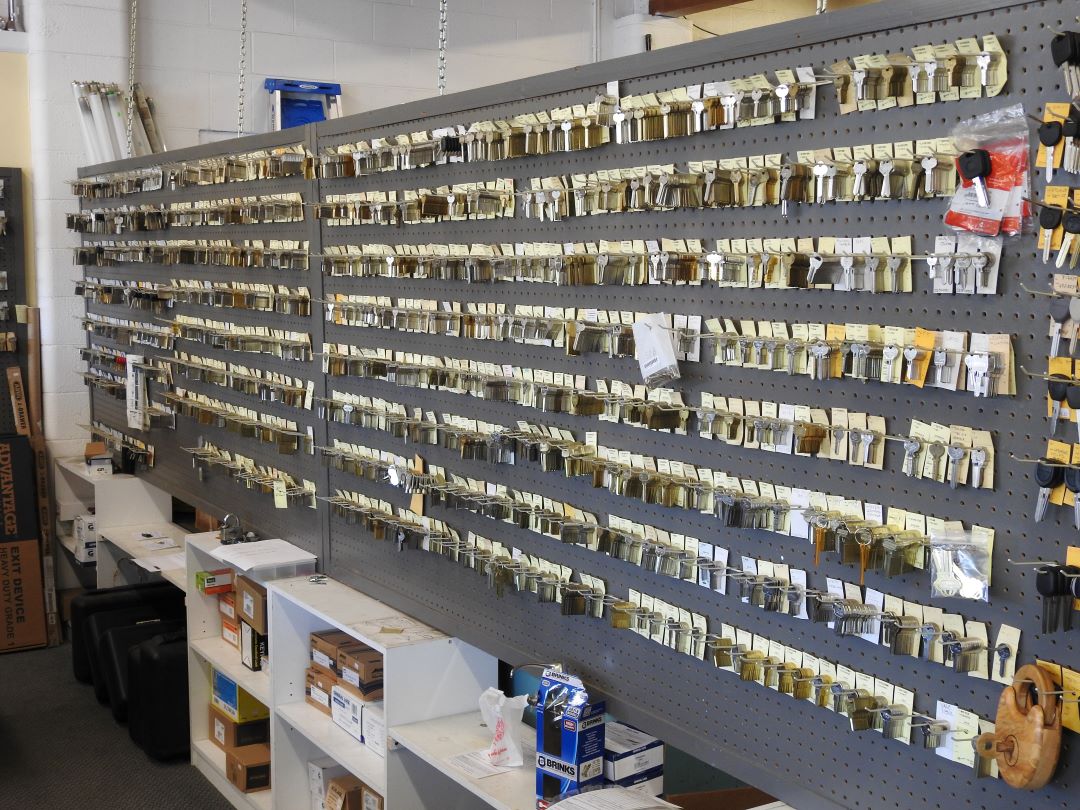 Masterkey Systems
Want an effective way to control who has access to your business?

A master key system is a key plan whereby selected keys can open a number of predefind doors. A master key system lets you have control over that. Want the manager to have access to the entrances, offices, storage, and maintenance, but only want your office staff to be able to enter designated areas? That is an effective way for you to have complete control of who goes where.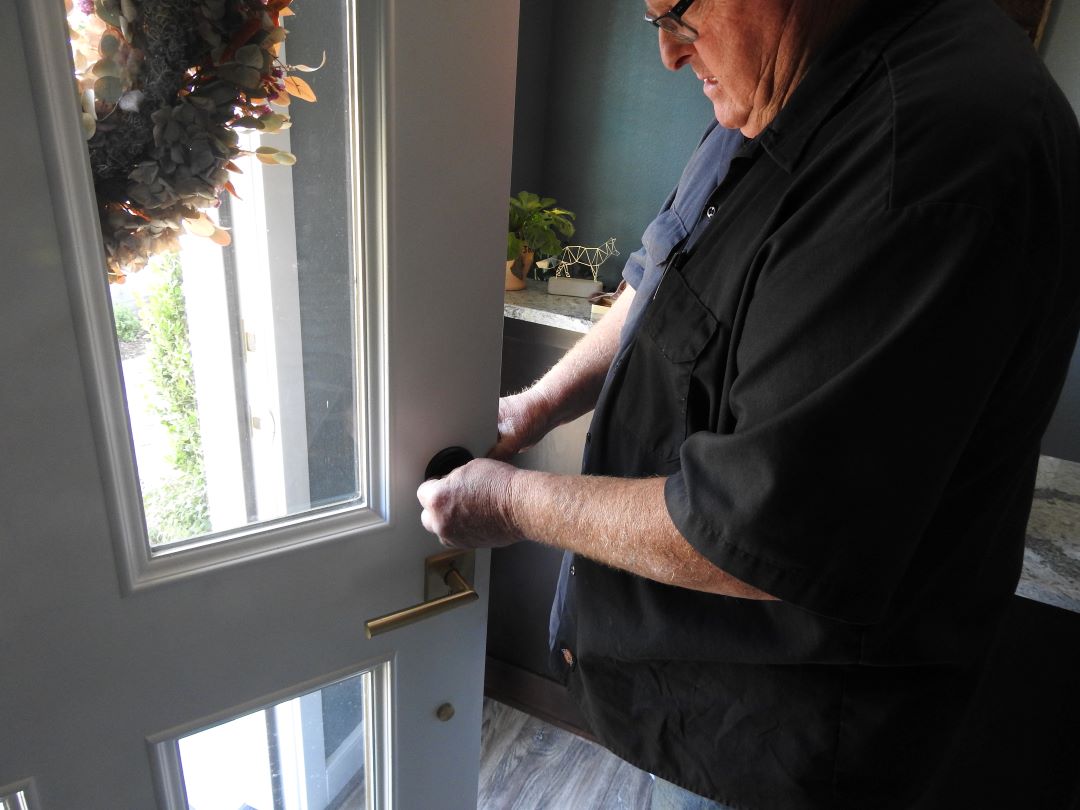 New Hardware Installation
We have a large variety of locks and other hardware that we can install for you. What your situation might be, we can help figure out what the best solutions to secure your business.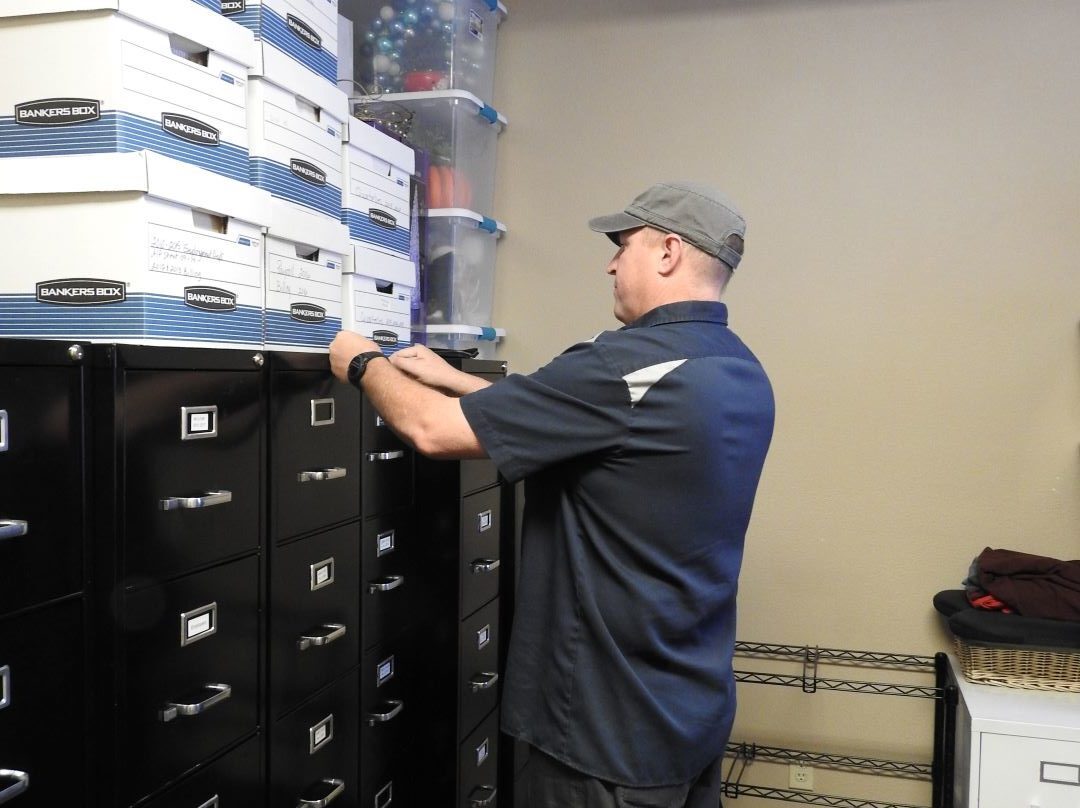 Desk Locks & Keys
We provide a variety of locks and keys for desks and can help get them unlocked or make copies of the keys.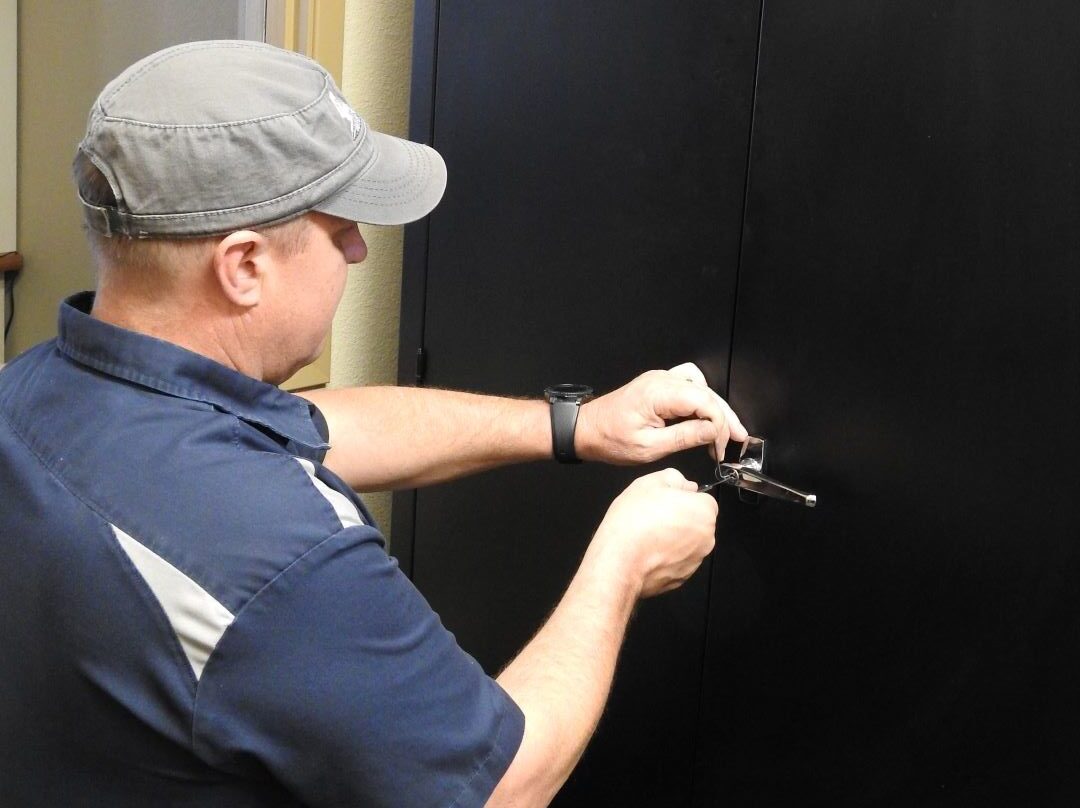 Commercial Lockouts
Locked out of you business or office inside your building? We can get you in.